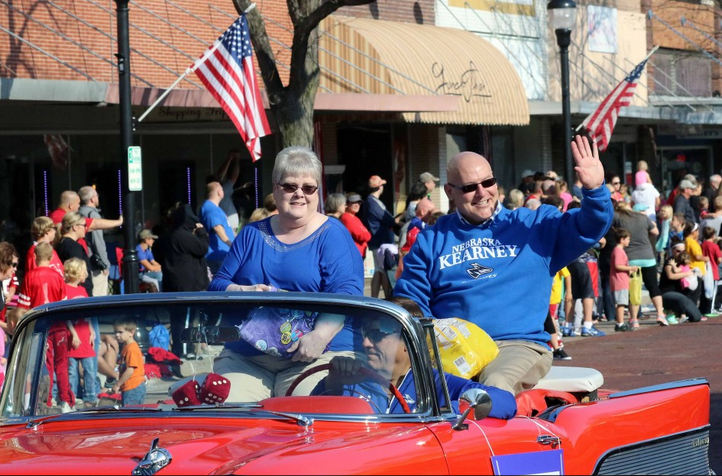 Mary Ann Mertz, EdD, and Gregory Karst, PhD, Grand Marshals in the UNK Homecoming Parade
CAHP assistant dean for academic and student affairs, Gregory Karst, PhD, and interim assistant dean for the College of Nursing in Kearney, Mary Ann Mertz, EdD, served as grand marshals for this year's UNK homecoming parade. They represented the new partnership between UNMC and UNK, symbolized by the opening of the Health Science Education Complex.
The event is one of UNK's largest events of the year with nearly 10,000 spectators. After the parade, the UNK Alumni House sponsored a barbeque, and the UNK Loperville tailgate area opened at noon with food and fun before the homecoming football game at Foster Field.