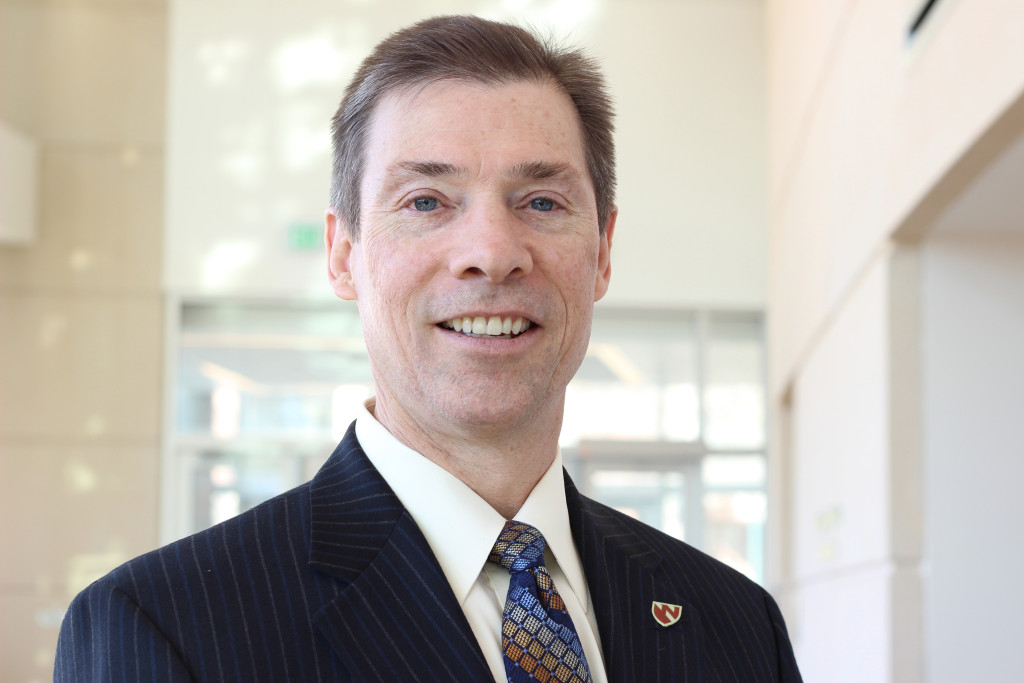 Senior Associate Dean, Kyle Meyer, PT, PhD
Effective July 1, 2015 the School of Allied Health Professions will become UNMC's sixth college – the College of Allied Health Professions. That has a nice ring to it!
Earlier today, Chancellor Gold and our dean, Kyle Meyer, PhD, participated in a meeting of the Nebraska Coordinating Commission for Postsecondary Education (CCPE), during which the Commission reviewed the UNMC proposal to transition the School of Allied Health Professions to college status. The Commission unanimously approved the proposal. This approval follows the unanimous approval by the University of Nebraska Board of Regents in late January, and represents the final step in the approval process.
Dr. Meyer made the announcement to faculty and staff and said, "Please accept my personal gratitude for your outstanding work to make this goal a reality, as well as my congratulations on this historic outcome."