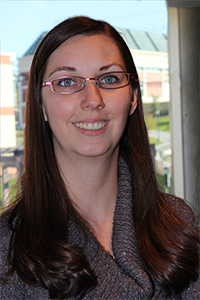 Sarah Frederick has joined the SAHP staff in the Senior Associate Dean's office. Here's a little about Sarah in her own words:
"I received my Bachelor's of Arts with a concentration in Organizational Communications and minor in Business Administration from Creighton University in 2012 and currently am working on my Master's degree in Urban Studies at UNO. I am married to my wonderful husband Brandon and together we have a 10-month-old daughter, Penny."
Welcome aboard, Sarah!