Some of you may have missed the new guidelines regarding disposal of trash: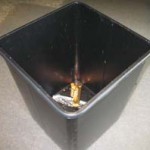 Black trash receptacles without liners can be used for non-recyclable items that are NOT wet. These are located in almost every office.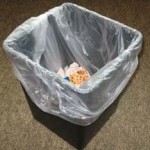 Black trash receptacles with liners (located around the building) are to be used to discard food items, lunch containers and WET non-recyclables such as used tissues.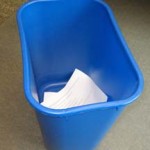 Blue receptacles without liners are for recycling:
White paper            Colored paper
Envelopes               Magazines
Newspapers            Folders
Cardboard packaging
Marked containers for recyclable plastic, e.g., soft drink & water bottles, are on the 2nd floor of Bennett Hall near the soda machines and other locations around campus.