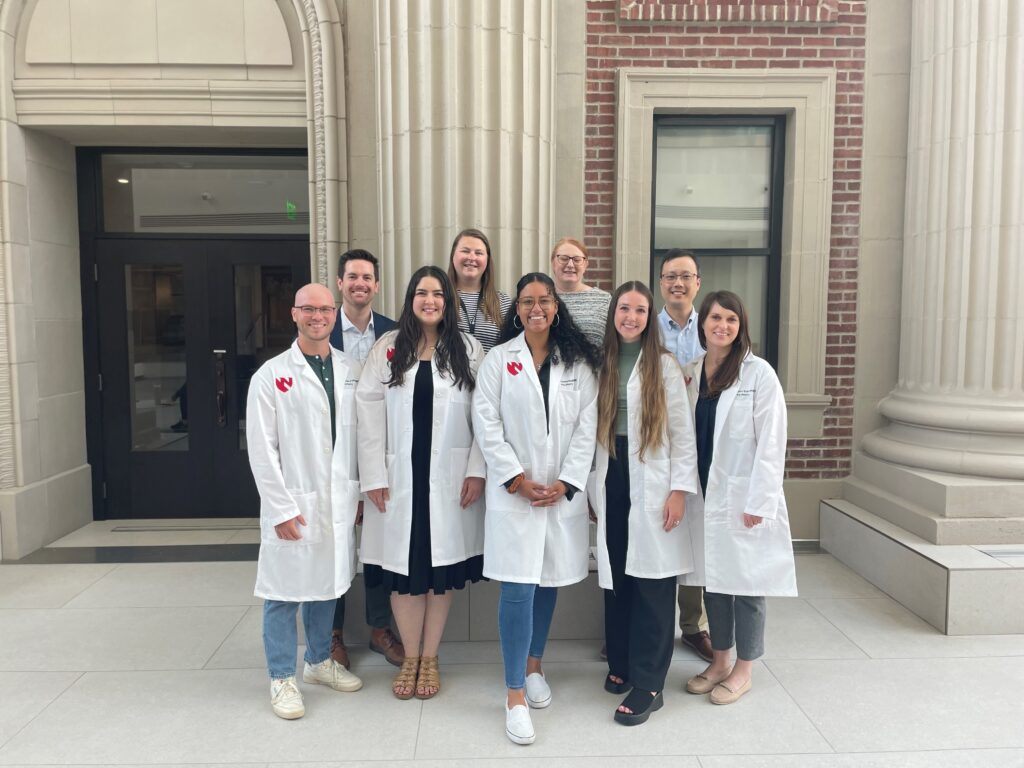 This summer, five new residents began training in the Department of Psychiatry.

Keisha England, MD; Monica Nava Frenier, MD; Christian Pollema, MD; Charlotte Ritchie, MD and Claire Stavenga, MD, have joined the department and already started seeing patients.
Dr. Pollema said his goal for year one is to build a strong foundation of knowledge that will build throughout his four-year residency
"I aim to show up, be intentional, and remain open to constructive criticism in hopes that I come out the other side adequately prepared for my PGY-2 year," he said. "My additional goals include not getting lost in the hospital, finding the best coffee in Omaha, and making memories with my co-residents."
Dr. Ritchie has been living in Omaha since 2019, so she's excited to continue her training in Nebraska.
"I'm excited about the new responsibilities that I will have as I transition from being a medical student to a physician," Dr. Ritchie said. "My goal is to lean into this responsibility and utilize every opportunity to learn from everyone around me. I am looking forward to being challenged on both on- and off-service rotations so that I can become a knowledgeable, well-rounded psychiatrist and serve my patients in the best way possible."
Dr. Stavenga said she ranked UNMC high on her list of potential training sites because of the program's commitment to wellness and mentorship. Now that she has started her training, she hopes to build a solid foundation for her future work as a psychiatrist.
Dr. Nava Frenier said she hopes to work with the underserved in Omaha during her training as well as reflect each day on what she has learned and experienced.
"The time passes by so quickly and it is important to truly live each day," she said. "Additionally, my goal is to make lifelong friends here in Omaha and keep myself grounded throughout the rigor of medical training."
Dr. England said her goal for year is to grow in confidence as a physician and build strong professional relationships.

"I want to step into the new autonomy I have full force and try to find my independence," Dr. England said. "I want to meet as many colleagues as possible to learn from others more experienced than me. I hope by surrounding myself with other professionals it will help me grow into my role as a future psychiatrist."
With the new class, the Department of Psychiatry now has resident at all four years of training. After starting out with four residents in 2020, the program now has 18. The program will graduate its first class in June of 2024.