Sara Zachman, MD, MPH, has replaced John Franzen, MD, as medical director of the Intensive Outpatient Program (IOP). The IOP helps support the needs of individuals with co-occurring substance use and other psychiatric disorders who require more support than weekly or monthly outpatient services provide but do not require withdrawal management or other inpatient treatment.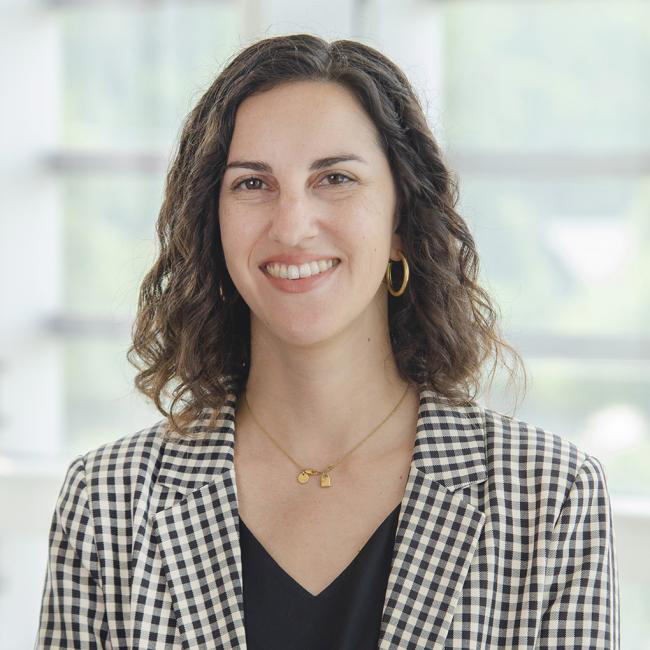 Zachman, an assistant professor at UNMC, joined the Department of Psychiatry in 2021 as an outpatient addiction psychiatrist. As she treated patients with substance use disorders, she heard a lot about the IOP.
"My patients always spoke highly of their experiences with the program," Dr. Zachman said. "I love the level of care that an IOP can offer for the right patient. There are opportunities for someone to engage in treatment while still living at home, often to be able to continue to work, or continue to take care of family during the program. They can be in their real-life environment and practice the skills they are learning to manage substance use and their mental health in real-time."
When the medical director position opened in early 2022, she said it was an easy decision to apply. Along with the clinic's innovative care, Zachman enjoys working with her IOP teammates, which include, among others, Kelly Gassman, MPAS, PA-C; Ali Krause, RN-BSN; Debi Pittock, LICSW; Danielle Myers, MSW, PLMHP; and Samantha Chittenden, PLMHP.
"I really appreciate the team environment," Zachman said. "We can lean on everyone's expertise and backgrounds and continually learn from each other."
Zachman called therapists the lifeblood of the IOP. With the size of the groups growing, several therapists stepped up and filled openings to ensure patients were treated as new therapists, such as Chittenden, were hired.
"Our therapists largely run the program and are the main touch point for patients. They do the initial intake and triage, coordinate our team meetings, and facilitate the group and individual therapy that is central to the program. There would be no program without our therapists," Zachman said.
Zachman said Gassman does the bulk of the work regarding medication management.
After a couple months on the job, Zachman believes the IOP is in a great place going into 2023.
"Right now, groups are full. Our goal for next year is to maintain ourselves as an accessible resource. We want to, whenever possible, get patients into the program quickly and efficiently. If there's a need and it's feasible, we would love to expand the number of groups as well."