Physician Assistant, Adult
Zoe was born and raised in Omaha. Before joining the Department of Psychiatry, she worked as an Undergraduate Research Assistant at UNO Biomechanics Lab for studies on Autism Spectrum Disorder. She earned a B.S. in Psychology and an M.S. in PAS from College of Saint Mary. She also worked five years as a CNA/medication aide.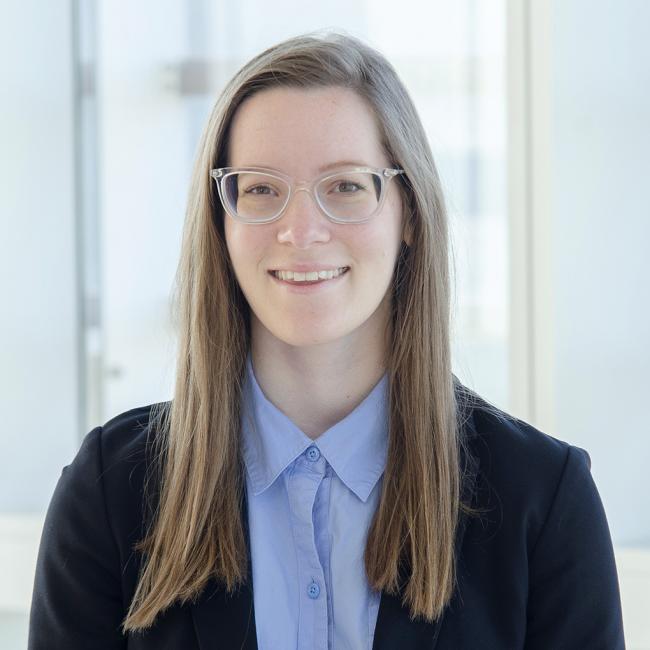 What made you want to be a physician assistant?
I wanted to be a Physician Assistant since I was in high school, but I had a passion for mental health and physiology since I was a young kid. I discovered the career of being a PA when I started to receive excellent care from my own Family Medicine PA-C as a patient in high school. Soon after, I learned of College of Saint Mary's new 5-year Physician Assistant program and never looked back. I never want to stop learning and growing in my career and this was the most ideal avenue to pursue that.
What made you want to work at the Department of Psychiatry?
I was fortunate enough to have one of my psychiatric rotations at Poynter Hall with Mark Aksamit, PA-C, and Kelly Gassman, PA-C, and quickly realized that I never wanted my rotation to end. Making connections with my colleagues and knowing I have several avenues to grow as a PA-C here makes it easy to feel like I'm not actually working and just doing something that I love.
What are your duties in the Department of Psychiatry?
I have the privilege of seeing my own patients in the General Adult Outpatient Clinic and I'm also a provider in the new subspecialty of Intellectual/Developmental Disabilities.
How has you seen the PA division grow during your time at Nebraska Medicine?
I was part of the increase of hiring for APPs in our department, and it has been a great experience for all of us to expand our expertise as individual providers but also learn as a collective unit with having each other for support. I would trust my own care or my family's care with any of our APPs. I'm lucky to be part of our wonderful team!
What are some of your hobbies?
Outside of work, you can find me reading novels, running, biking, spending time with my family and three nieces, or playing Nintendo!