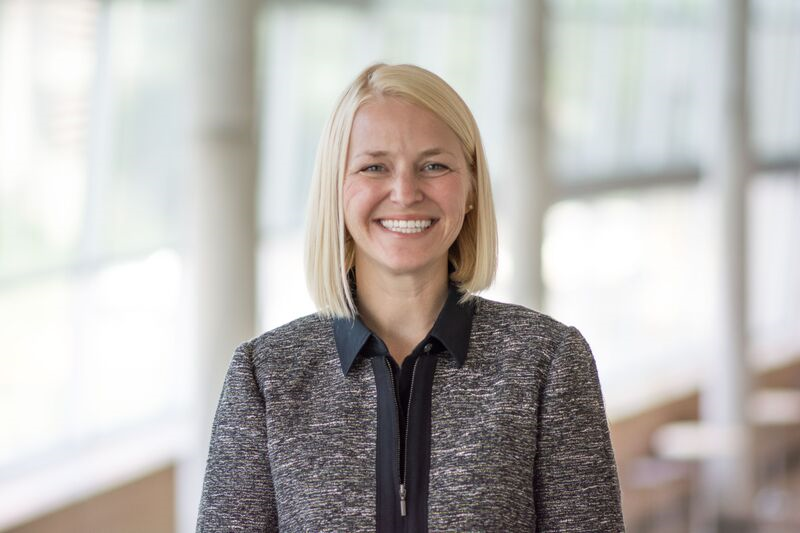 Members of the Department of Psychiatry will use part of a $1.5 million grant, acquired by the UNMC College of Nursing, to make mental health services accessible for vulnerable adults and children in rural and urban Nebraska communities.
The grant will establish partnerships with two primary care clinics to provide services to underserved populations — those who are at a disadvantage due to economic, medical, or geographic barriers, including minorities. Advanced practice nurses — psychiatric nurse practitioners — will work with teams of family nurse practitioners and other health professionals at each clinic. Nurse practitioners are advanced practice nurses who diagnose, treat, and manage illness and prescribe medications.
Department of Psychiatry Nurse Practitioner Leigh Cook said it's been a department goal to provide needed services to communities without large numbers of mental health professionals. UNMC will use $500,000 of the grant on getting mental health services to rural communities, such as Ravenna, Nebraska, population 1,369.
"The (Ravenna) clinic is just getting started, and they are very excited to provide mental health services," Cook said. "It's groundbreaking to have this type of health care in a small community. And it's not just people who live in Ravenna, who we will be able to get help. We expect to pull people from miles away. Previously, it's been rare that a rural area could provide something like this."
The Ravenna Clinic is part of Heartland Health Service.
The grant does not just provide services for rural communities. The three-year project, funded by the Health Resources and Services Administration, an agency of the U.S. Department of Health and Human Services, is partnering Nebraska Medicine's Internal Medicine clinic in Omaha. The clinics also will serve as a training site for the education of nursing and students enrolled in mental health specialties at UNMC, the University of Nebraska at Omaha, and other institutions.
"While there are different settings, both urban and rural populations see similar challenges," said Maggie Emerson, APRN, PMHNP-BC, Advanced Practice Workforce Director, Dept. of Psychiatry. "Along with providing mental health services, we have a goal to train and facilitate on-site management to help their patients."
Another goal is to build partnerships with area public schools to develop a support system for mental health screening and counseling or referral for individuals from kindergarten through 12th grade.
The grant is titled "Increasing Access to Integrated Behavioral and Primary Care Services Through APRN-Led Teams."
Dr. Emerson is an Assistant Professor at UNMC College of Nursing. She specializes in the implementation and delivery of integrated behavioral health modalities. Her work has expanded into exploring the use of mobile apps in these settings to meet the needs of the underserved.