With COVID-19 keeping patients at home, the UNMC Department of Psychiatry has been speaking with patients via telehealth.
UNMC has long been a leader in the use of telehealth, dating back to the 1950s. This innovation was first proposed in 1955 by Cecil Wittson, M.D. (1907-1989), who at that time was head of the former Nebraska Psychiatric Institute (NPI), a pre-cursor to the UNMC Department of Psychiatry. NPI and Bell Telephone developed the program. The system was used weekly to share the lectures of the psychiatric institute's many nationally known visitors with other mental hospitals in four states.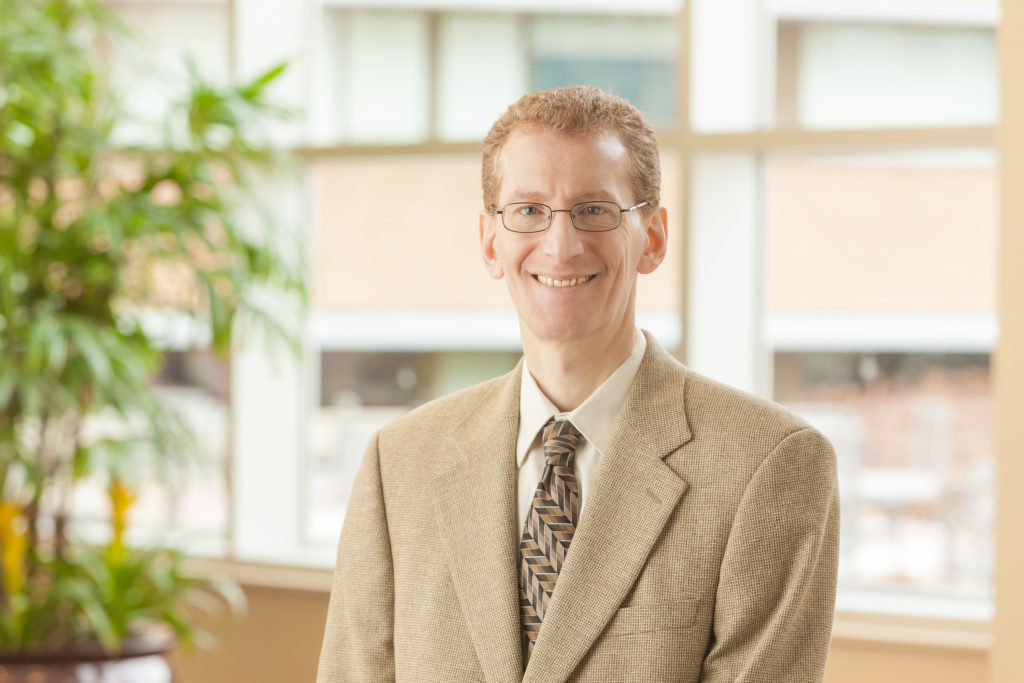 In recent years, UNMC psychiatrists have been using the technology to speak with patients in rural areas. Since the appearance of the COVID-19 in the United States, the Department of Psychiatry leadership team have been increasing the use of telehealth to lessen the contact of Department of Psychiatry staff members and their patients. The goal is to see 100 percent of outpatients via telehealth, using telephone or online communication software Zoom.
"We have done a great job of converting on-site appointments to telehealth," said Dr. David Cates, Department of Psychiatry Vice-Chair for Clinical Services. "Our No. 1 priority is making sure everyone is safe, and there is minimal contact between patients and provider."
With the department's scheduling team members working hard, more than 85 percent of visits have been converted to telehealth. Currently, the geriatric division and the Intensive Outpatient division has switched all of their appointments to telehealth or virtual visits.
"We are moving to 100 percent telehealth, including sometimes performing telephone intake if telehealth fails," said Department of Psychiatry Chair Dr. Howard Liu. "If there is truly a safety concern, the patient may need to go to the emergency room."
Dr. Rebecca Wysoske, Department of Psychiatry Ambulatory Director, said 97 percent of adult outpatients could be seen with telehealth. The department will look for ways to treat the other 3 percent, either by triaging the patient, postponing the appointment, or working with the patient to figure out the best course of action for everyone.