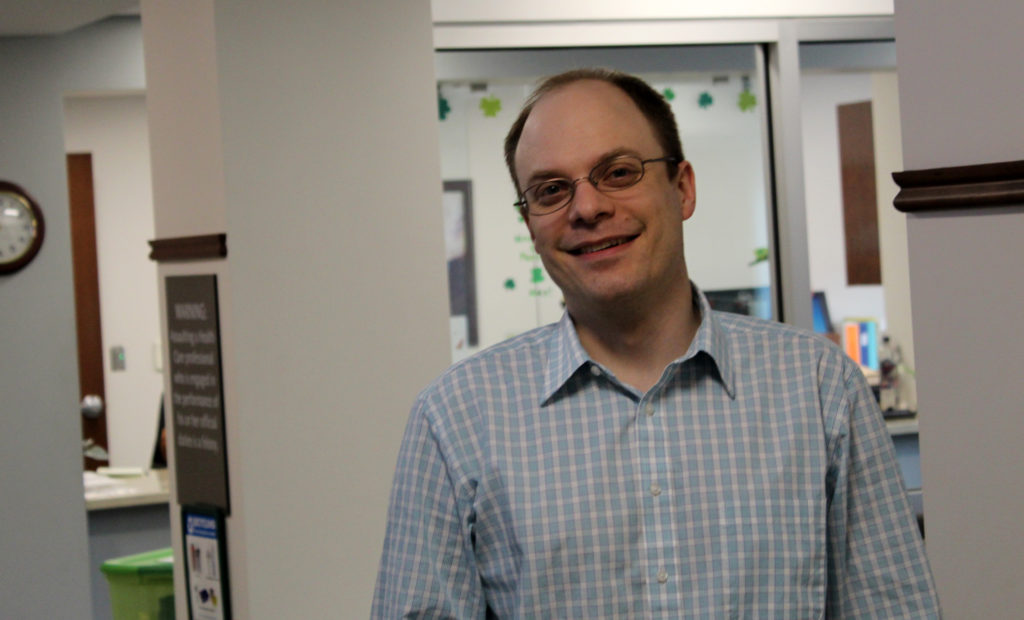 Dr. Steven Ayers has accepted an instructor faculty position at UNMC with an eye on expanding psychiatric emergency services.
As a clinician, Dr. Ayers will work in the emergency room. He will also lead efforts to create a psychiatric emergency service division separate from the current general emergency room. Dr. Ayers traveled with a team of UNMC Department of Psychiatry leaders to tour the Medical Psychiatric Unit at the University of Michigan. Next year when the Department of Psychiatry welcomes four new residents, Dr. Ayers will be the residency site supervisor for emergency psychiatry at UNMC.
Dr. Ayers will start on July 31, 2019. He is one of five members of the PG-IV class at Creighton to sign on with UNMC. Dr. Ayers said he's excited to join Dr. Andrew Baumgartner, Dr. Melissa O'Dell, Dr. Dana Raml and Dr. Mark Thomsen in the department.
"It's huge. Between this and a place I was looking at in Idaho that was one of the staple reasons keeping me here," Dr. Ayers said. "We have a really strong residency class. We all really care for each other. It's a once-in-a-lifetime thing."
From 2001-04, Dr. Ayers served as a member of the medical laboratory team as an Active Duty Enlisted Airman, in charge of urinalysis and all outsourced testing, while serving at Mountain Home Air Force Base in Mountain Home, Idaho. He graduated from Weber State University in Odgen, Utah in 2010. Growing up out west, Dr. Ayers considered returning to Idaho after he finished his residency before signing a contract to remain in Omaha.
"I really liked the people at UNMC," Dr. Ayers said. "My residency class has been great, so I decided to stake it out here."
Dr. Ayers has volunteered at the Magis Free Psychiatry Clinic, where he oversaw medical and pharmacy students in a clinic psychiatry setting, as well as treated patients at the local free clinic in Omaha. In 2010, he was named Mountian Home Air Force Base Civilian of the Year. In 2011, he received the Lake Erie College of Osteopathic Medicine Scholarship.