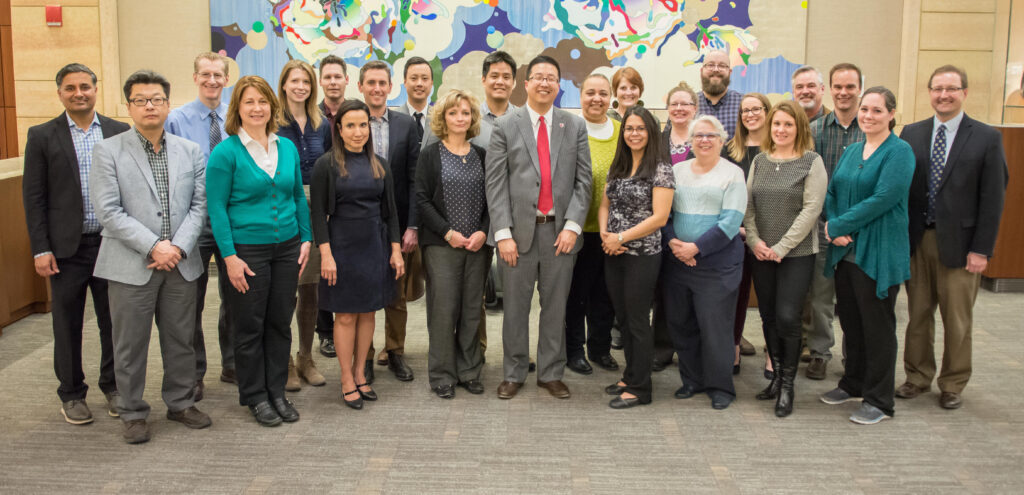 The UNMC Department of Psychiatry continues to grow with new and upcoming specialty clinics, an expanding addictions division, and an in-house psychiatry resident program.
To help grow the programs and clinics, UNMC has teamed with the University of Nebraska Foundation to provide a way for people to help the department and its clinics grow. The University of Nebraska Foundation is the designated fundraising affiliate for the University of Nebraska Medicinal Center (UNMC) and its clinical partner, Nebraska Medicine. In its role, the foundation works to support UNMC's and Nebraska Medicine's projects and programs to provide serious medicine and extraordinary care to its patients.
In 2018, the department of Psychiatry opened a Bridge Clinic to shorten the wait for patients to see health care providers. Additionally, an Intensive Outpatient Program (IOP) to help patients with dual diagnosis. This summer, an addictions department was created under the leadership of Dr. Kenneth Zoucha. In coming months, a new sub-specialty clinic will begin for patients suffering from anxiety. The new clinics and divisions would not be possible without UNMC supporters.
No gift is too small, and all gifts have the power to transform lives. To learn more about how you can help, please contact Edwin V. Lyons, Director of Development, at 402-504-3339 or edwin.lyons@nufoundation.