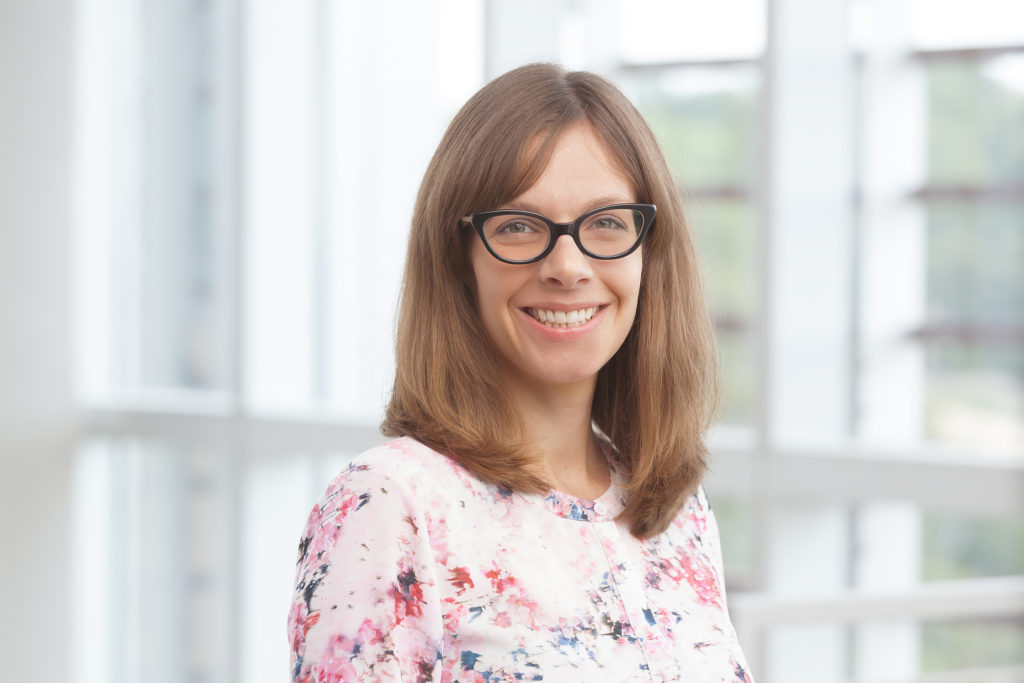 Dr. Marley Doyle started at UNMC on Aug. 1, 2017. Previously, the 2010 Creighton Medical School graduate worked as a clinical educator at academic health centers in Boston and Chicago. Dr. Doyle specializes in the treatment of mood disorders during the premenstrual period, pregnancy, postpartum and menopause. She also treats women diagnosed with breast and gynecological cancers.
"I brought with me a lot of different experiences," Dr. Doyle said. "I thought it would be fun to a part of moving the psychiatric clinics forward."
In one of her first moves as director, Dr. Doyle will play a lead role in a bridge clinic, which will help recently discharged hospital and emergency room patients schedule a follow-up visit.
"This bridge clinic will help them transition to outpatient care," Dr. Doyle said. "Often the wait time is very long, so the bridge clinic is meant to get them in quickly, so they can at least see somebody. Get them started on medications perhaps and then transition them to a permanent outpatient provider."
The bridge clinic started on July 1.
Along with the bridge clinic, the Department of Psychiatry is planning to expand sub-specialty clinics, including an anxiety clinic, addition clinic, mood disorders clinic, psychotic disorders clinic and other specialty clinics.
"We have a lot of projects in the making," Doyle said.
After working in Chicago and Boston, Dr. Doyle decided to return to Omaha, where she attended medical school.
"I love my job. I like the people," she said. I've felt great energy over the last year in the department. People have big ideas, and everyone wants to do big things. I see that as a positive."