McGoogan Health Sciences Library is delighted to share that the physical exhibit honoring Dr. Stanley M. Truhlsen's life and career now has a virtual format. In June 2023, the physical display in the first-floor lobby of the Truhlsen Eye Institute opened to the public. With the launch of an online exhibit, attendees from across the metro, Nebraska, and beyond will be able to view Dr. Truhlsen's lab coat, his awards, tools he personally used and a timeline of his life and works. 
This year marks 10 years of the Stanley M. Truhlsen Eye Institute elevating ophthalmology in Nebraska and across the region with top quality eye care and excellence in eye research. The institute, which opened in May 2013, realizes the vision of the late Stanley Truhlsen, MD, former chair of UNMC's department of ophthalmology, who sought to make the Truhlsen Eye Institute a leader in specialized ophthalmology.
Thanks to the continuing generosity of the Truhlsen family, the Truhlsen Eye Institute houses a display highlighting the life and career of Dr. Truhlsen and now includes a virtual experience.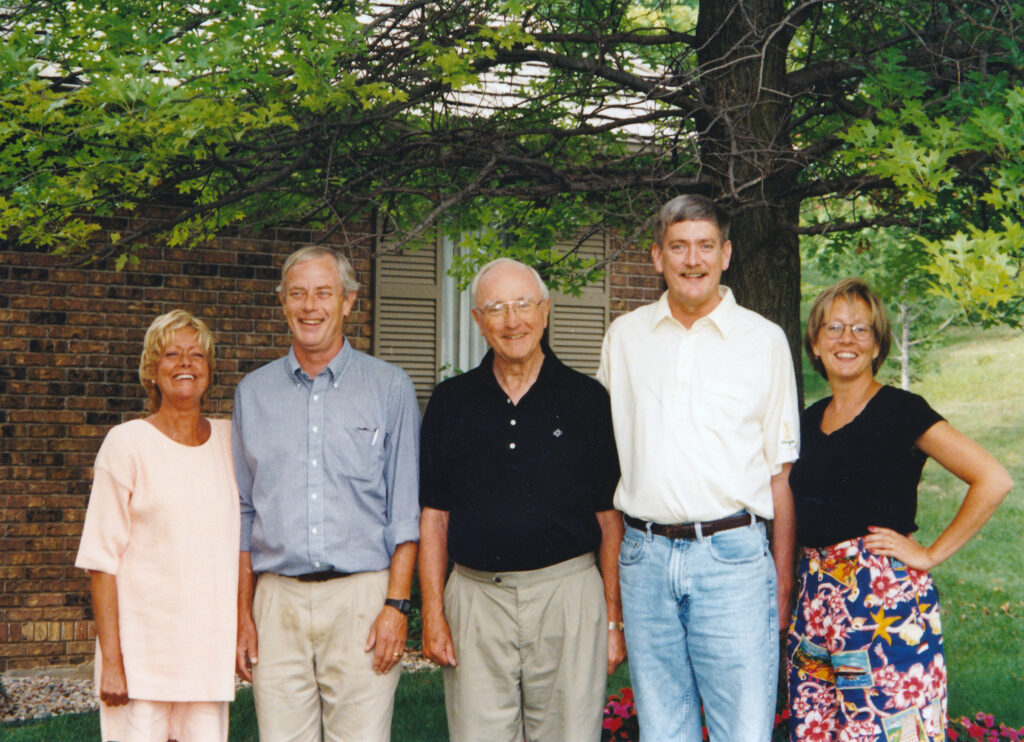 From left: Nancy, William, Stan Truhlsen Sr., Stan Truhlsen Jr., and Barbara, c. 1999
Donated by the Truhlsen Family, from the McGoogan Health Sciences Library Robert S. Wigton Department of Special Collections and Archives.
Individuals interested in learning more about Dr. Truhlsen's legacy are encouraged to view the online exhibit or stop in to the Truhlsen Eye Institute during business hours, Monday through Friday, 7:15 a.m. to 5 p.m.