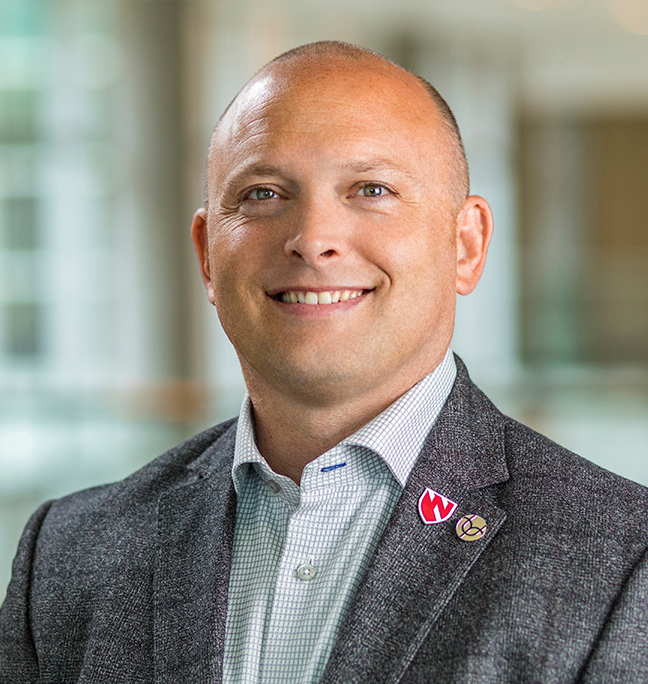 Stephen Salzbrenner, M.D., continues his quest to help providers with insurance prior authorizations.
Dr. Salzbrenner has been working on a healthcare software application since 2019. Along the way, he has worked with UNeTech (UNMC's Startup Incubator) and H4 Technologies, an Omaha-based healthcare technology company who is developing the application. The company he founded to build the software is called Breezmed. The software would allow providers to seamlessly complete the prior authorization process at the point of care.
This year, Dr. Salzbrenner received an I-Corps grant for $52,000. The I-Corps grants come from the National Institute of Health. The Breezmed I-Corps team will consist of three individuals, including Dr. Salzbrenner, Joe Runge from UNeTech, and Shawntea ("Taya") Moheiser from H4 Technologies. Previously, Dr. Salzbrenner and his team were awarded $300,000 from NIH and $100,000 from the Nebraska Department of Economic Development.
Breezmed will help physicians make an informed treatment decision based on what medications are available to prescribe, are evidence-based, and meet prior authorization criteria. If a prior authorization is needed, Breezmed, which has a patent-pending, will automate its completion and submission at the point of care, Dr. Salzbrenner said.
"The entire prior authorization process is like a virus that is going to eat away at providers' passion for the medical profession, and I want to vaccinate myself and others against that."
In the three years since creating Breezmed, Dr. Salzbrenner and his team have worked hard to simplify the prior authorization process and minimize manual processes which require paperwork, phone calls and faxes.
"We completed a huge study. More than 1,200 providers responded," Dr. Salzbrenner said. "What we found out was many prescribing providers bypass certain medicines, which could help the patient, because it's easier to prescribe another medicine, due to insurance. It's affecting patient care. Also, people are spending up to two days to fill our prior authorizations. That's less time with patients, or they are hiring staff to do prior authorization. Right now, it's hugely inefficient."
Dr. Salzbrenner says the new grant will help continue research so that once launched, Breezmed will give doctors more time doing what they went into medicine to do in the first place — helping their patients.
"We want to find paying customers who see the need for a product like Breezmed," he said.