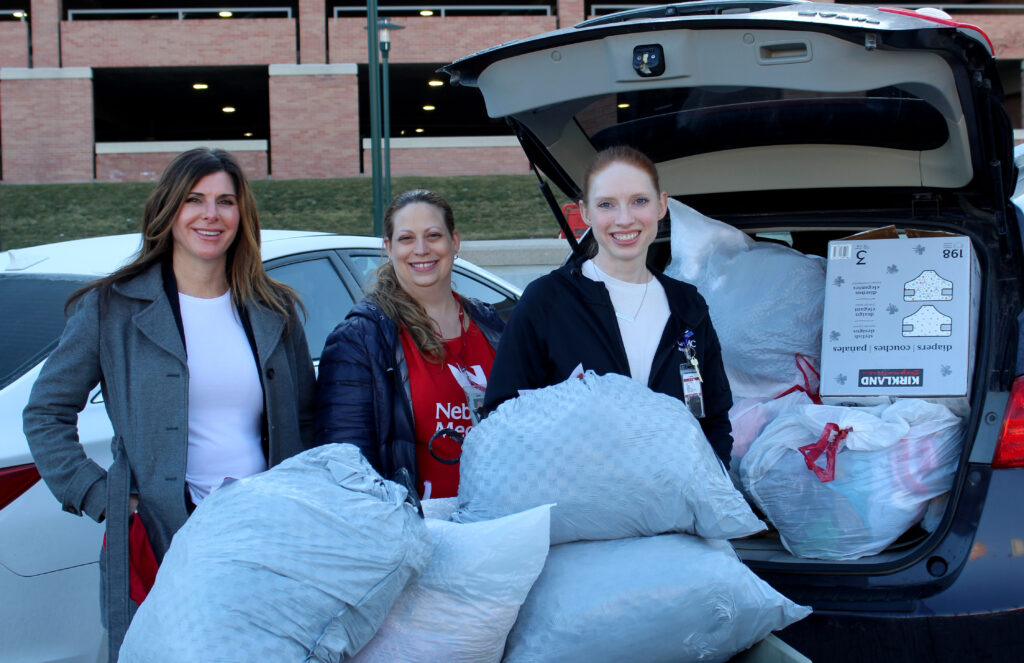 Last month, the Department of Psychiatry's Volunteer Committee collected more than a dozen bags of clothes for area foster children, one of many projects the committee organizes each year.
Since 2019, the committee and department staff have helped several local charities and non-profits by raising money, collecting food, pulling weeds, stuffing backpacks and other activities.
The most recent project was collecting clothing and money for Foster Love, a local clothing store. Its website says it's a boutique where children in foster care and their families could shop the latest trends in a welcoming, unique, boutique-like setting where merchandise would be new and quality like-new clothing, The clothing is free and available once a month for every child while in care.
Celeste Akers, volunteer committee chairperson, said the department ended up raising $280 in donation funds, thirteen bags of clothes and two large boxes of diapers.
"It was a huge success," Akers said.
Other yearly projects include raising more than $2,000 to sponsor more than a dozen families as part of the Holiday Adopt-A-Family donation drive, and participating in fundraising walks for NAMI (National Alliance on Mental Illness) and AFSP (American Foundation for Suicide Prevention).
Each May, during Mental Health Awareness Month, department faculty and staff will take time out of their workday to volunteer at local non-profits, as Heart Ministries food pantry, Grief's Journey, YES (Youth Emergency Shelter), and Keep Omaha Beautiful.
Last fall, department faculty and staff donated 28 new backpacks and raised $495 for Girls Inc., as part of the "Stuff the Backpacks" donation drive. In November, the department collected food, raised $210, and packed 20 Thanksgiving meal bags for Kountze Memorial Lutheran Church Pantry.
"It's wonderful to see the level of caring in this department," said Howard Liu, MD, MBA, Chair of the Department of Psychiatry.