Community Service Tech

Malcolm is a graduate of UNL with a Bachelor's Degree in Psychology and a minor in Criminal Justice. He is part of the Behavioral Health Connections team which just celebrated its first year of service. Prior to his time with Behavioral Health Connections, Malcolm held several roles working with people: direct support staff, teacher, job coach, and a DHHS Developmental Disabilities Service Coordinator.
Why did you decide to apply for a job with the behavioral connections team?
I have always had good experiences with UNMC. I want to continue that tradition for others as well as aid others in their journey to be the best versions of themselves.
What do you enjoy about working in the department of psychiatry?
What I enjoy most about working in the Psychiatry department is the level of commitment and excitement to help whoever needs and wants it. Everyone is also very personable and knowledgeable.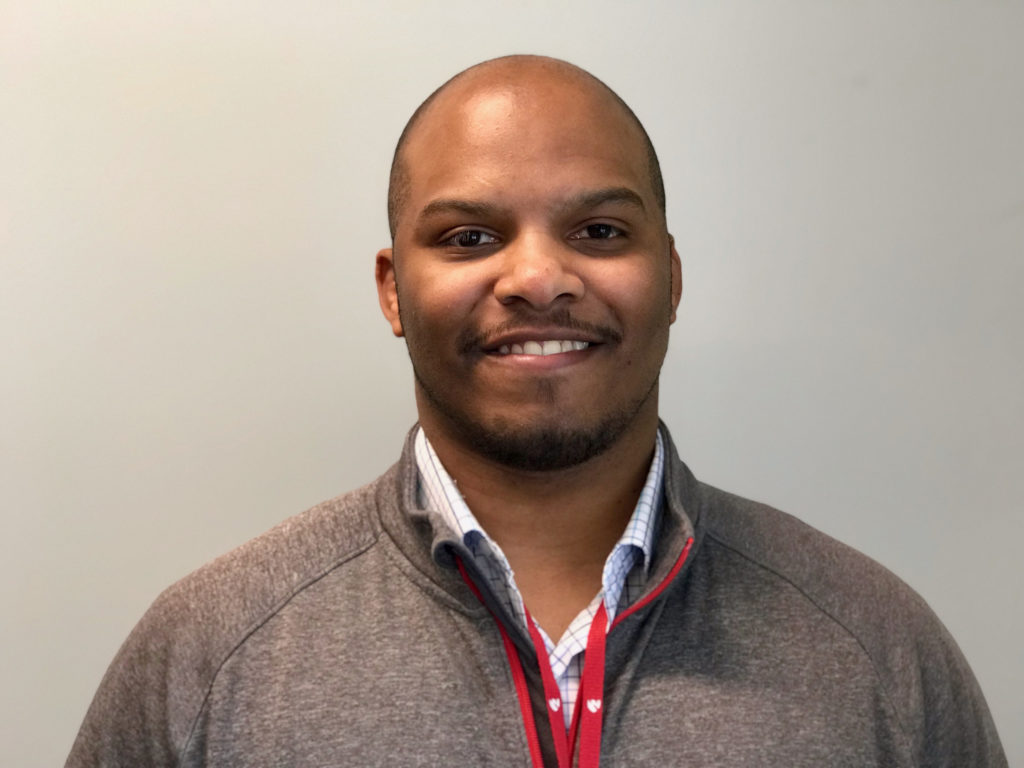 How has Behavioral Health Connections grown in its first year?
I had the pleasure of seeing how the Behavioral Health Connections has grown substantially within its first year. While behavioral health resources are highly desired but difficult to navigate, the various experiences of mine, as well as my co-workers, have been instrumental in growing the program and in providing services for Nebraska Medicine patients and physicians as well as the greater community. We continue to establish and maintain our rapport with various community organizations as many people find great value in the services we provide. Many community organizations continue to put their faith in our services.
How do you help the Treatment-Resistant Depression group?
As a community support technician, I help TRD patients by gathering various resources available to them. I'm currently in the process of developing a resource packet that has information ranging from various forms of treatment including exercise, nutrition, and TMS to a variety of community resources including financial assistance and employment training.
What are some of your hobbies?
In my free time, I enjoy playing guitar, lifting, coaching wrestling, spending time with friends and family, and watching movies.