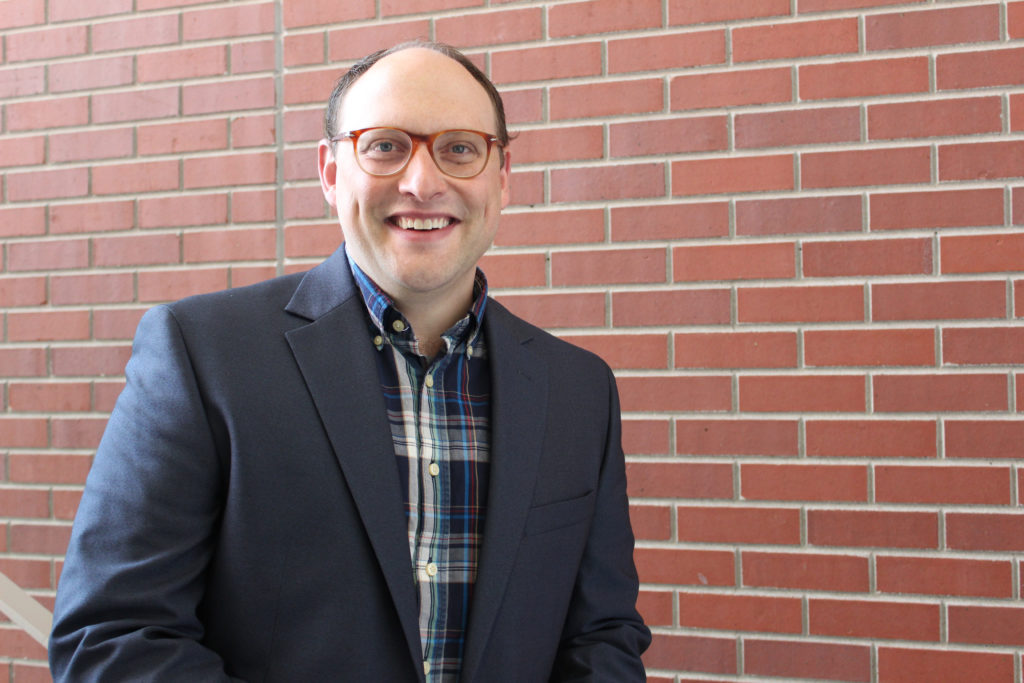 Nick Brotzel has been hired by the UNMC Department of Psychiatry to handle the numerous public policy issues dealing with the department.
Brotzel will be spending one day a week with psychiatry and will join the department's leadership team as its community engagement director. Along with his new role in psychiatry, Brotzel is also a government and community relations specialist at BHECN. He worked with former BHECN head Dr. Howard Liu, who is now the chair of the psychiatry department.
Before joining BHECN, he served as Deputy Communications Director in the Office of former Omaha Mayor, Jim Suttle. Brotzel, who said his love of "electoral politics" started in high school, has also worked as a legislative aide in the Washington, D.C. office of former U.S. Senator Tim Johnson (D-SD).
Brotzel currently serves on the board of Justice for Our Neighbors, Nebraska (JFON-NE) and is a founding board member of the New Leaders Council (NLC) – Omaha.
"I plan to manage the external relationships with our key partners in psychiatry. I will handle public policy by working with elected officials at local, state, and federal levels as well as not-for-profit community organizations."
Brotzel is already working with the Douglas County Board of Commissioners on funding for a pilot project to help teens and pre-teens at the Douglas County Youth Center. As the Psychiatry Department adds fellowships to its new residency program, Brotzel will work with state representatives to acquire funding.
"Nick is an expert in legislative and regulatory processes at the state and national level and is well integrated into the community," Dr. Liu said. "We're thrilled that he has agreed to join us, along with the great work he does for BHECN."
Brotzel holds an M.A. in Middle East Studies from the University of Exeter (U.K.) and a B.A. in History from Creighton University. He is currently pursuing an MPA in Health Care Administration at the University of Nebraska at Omaha.
Brotzel is married to Nebraska State Representative Machaela Cavanaugh (District 6).