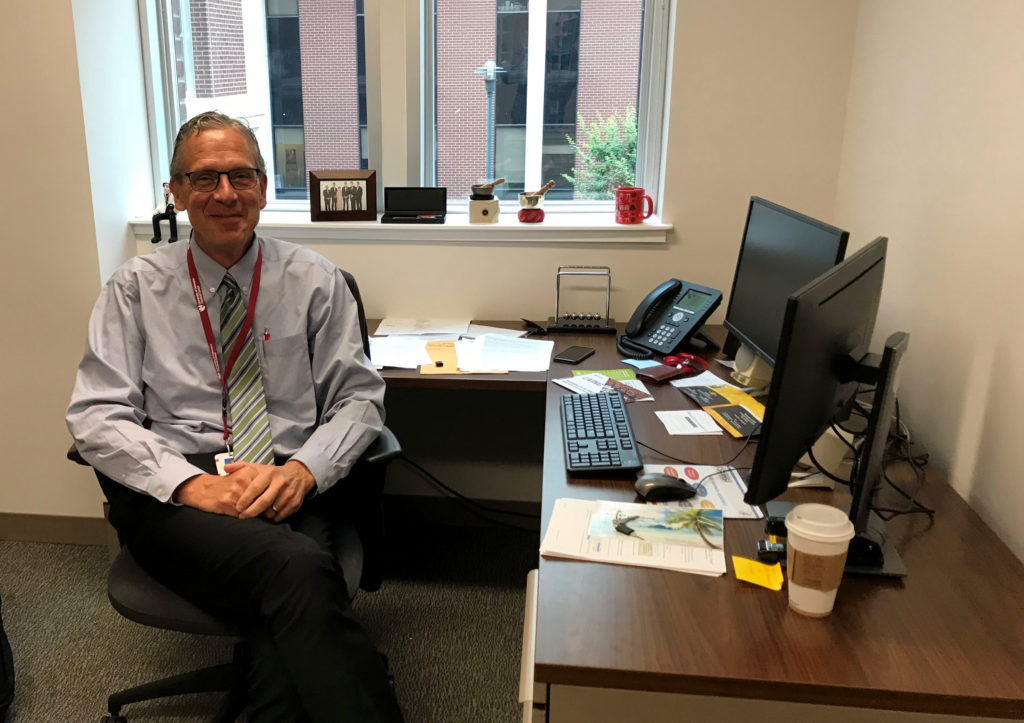 Dr. Ken Zoucha has returned to UNMC.
The 1991 University of Nebraska Medical Center graduate has been hired as the Director of the Addiction Division of the Psychiatry Department. When Dr. Zoucha considered applying for the new position, he remembered his time at UNMC.
"I just loved this place when I was here training," said Dr. Zoucha, who also worked at UNMC as a resident in pediatrics. "I really enjoyed the educational environment. And every time I would come back here, come for conference or to see friends, it felt like home."
Dr. Zoucha started as Addiction Division Director on August 1, 2018. Dr. Zoucha says he has a couple goals for the addiction division. First, he wants to develop a health service based on addiction medicine and solidify a consult/liaison service for inpatients with substance use disorders.
Dr. Zoucha will also tie UNMC and Nebraska Medicine's addiction services with local substance abuse programs at Centerpointe Campus for Hope and the Stephen Center.
"I'm working to make connections with those folks who provide services, such as opioid treatment programs," Dr. Zoucha said.
Additionally, Dr. Zoucha has begun plans to add an addiction medicine fellowship and an executive addiction fellowship.
"Our goal is to have the fellowships begin in the fall of 2019 or the fall of 2020," he said.
Zoucha was a volunteer faculty member at UNMC from 1992-2010.
"I'm thrilled to be back here. I have a lot of good memories from my time at UNMC," Dr. Zoucha said.