WHAT: A week-long competition to design and 3D print a solution to a real-world healthcare problem. Prizes will be awarded to the winning team.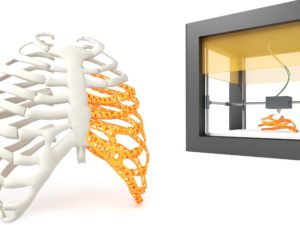 WHO: Teams of high school students (up to four per team) from the Omaha area. No prior 3D printing experience is required and the event is free.
WHEN: February 27 to March 3 (evenings).
WHERE: UNMC campus (42nd and Emile St.) and Do Space (72nd and Dodge St.)
Register for the 2017 Invent-a-thon at http://bit.ly/invent2017
Contact 3Dmakers@unmc.edu for more event and registration information. Registration deadline: February 17th.
In collaboration with Tethon 3D, Do Space, UNeMed, UNMC iExcel, UNO Biomechanics, Children's Hospital, and Metro Community College Fab Lab.
Sponsored by the McGoogan Library and NE SciFest