Heather L. Brown
Head of Collection Services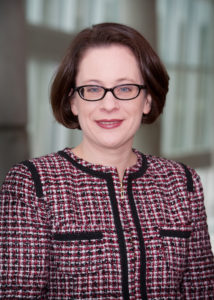 Collection Services
Tell us about your job in the library.
I am the Head of Collection Services, which means I oversee Collection Development, Special Collections, and Interlibrary Loan. I'm also the lead administrator for Digital Commons, the campus institutional repository. It's a full-text, open access database that can archive works created by the UNMC community.
When would you most likely meet or talk with me?
I'm the contact for the Digital Commons, but also copyright and publishing issues.
What do you like about working in the library?
I like how nothing stays the same. Information and its access continues to change, along with the ways we provide services. It's exciting to work in a dynamic environment and to keep up with the needs of people that use the library.
What do you like to do outside of work?
I enjoy travel, particularly in Europe, photography, and beer brewing!