By Cindy Schmidt
A couple of simple steps can add UNMC-licensed-full-text links and RefWorks-export links to your Google Scholar search results.
When you search Google Scholar start by changing the "Settings".  The "Settings" icon is usually a cogwheel.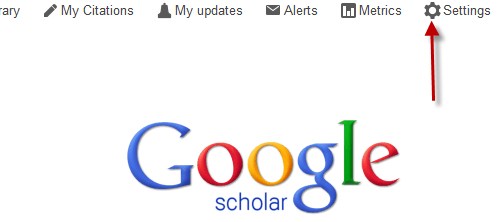 Scroll to the bottom of the "Setting" page to find the "Bibliography Manager" section.  Select "Show links to import citations into" option and select "RefWorks" from the drop-down menu.

Next, click on the "Library links" option in the left-hand column.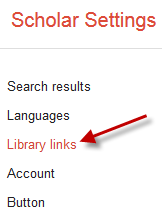 On the "Library links" page, search for – UNMC – (#1 in figure below) and select the "University of Nebraska medical Center – "GetIt!@UNMC" option that appears (#2 in figure).
Finally, click the "Save" button (#3 in figure)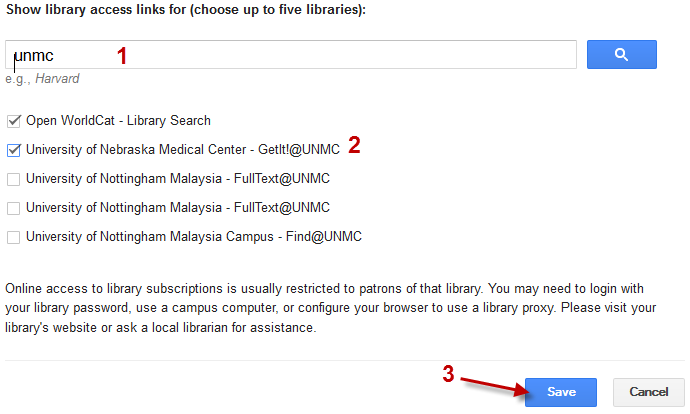 Run your Google Scholar search.  Each result will now include an "Import into RefWorks" link (green arrow in figure below) that will open a RefWorks import, and those articles available through our library's license will be indicated by a  "GetIt!@UNMC" link.