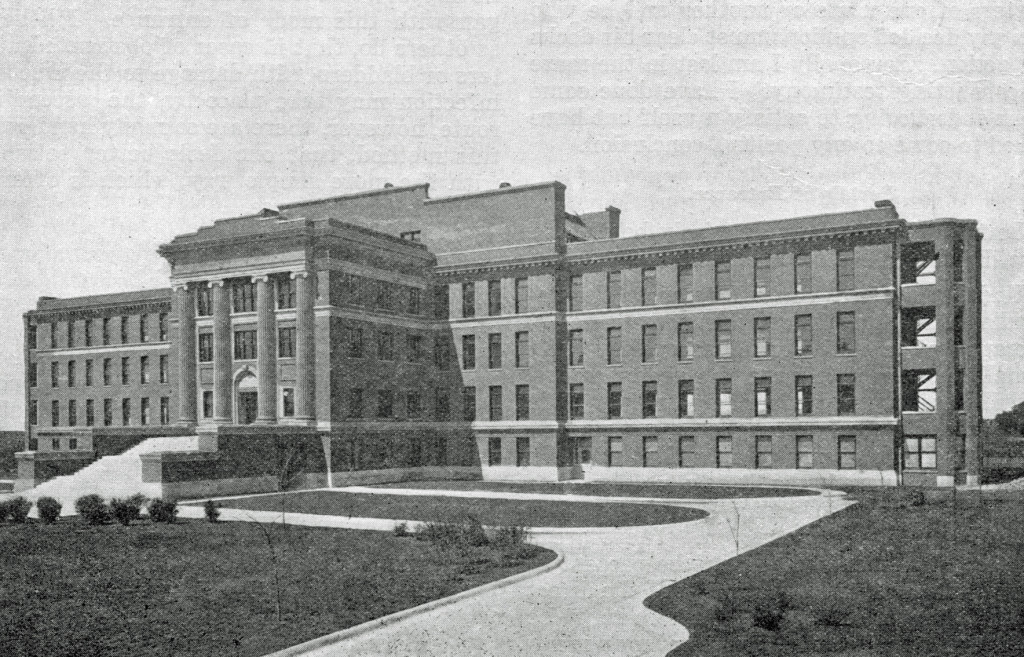 University Hospital, Omaha—opened for patients September 3, 1917.
By John Schleicher
The first part of the University of Nebraska Hospital, with 130 beds, opened to patients in September 1917, designed by Omaha architects John Latenser and Son. A second wing followed ten years later in 1927. The Great Depression and World War II slowed campus development due to a lack of state funding and the war effort. It was not until 1961 that a third hospital wing was added, which was quickly followed by a fourth wing in 1969. A new clinic wing was added in 1977 (now called the Medical Sciences Building). In 1993 the outpatient care center was completed, later renamed the Durham Outpatient Center in 1999 in honor of Omaha philanthropists Charles and Marge Durham.
Many historical photos of the UNMC campus are available through the UNMC Archives, part of the Special Collections Department of the McGoogan Library of Medicine.