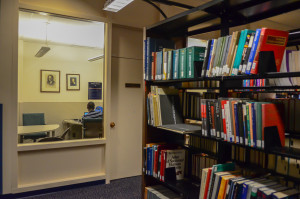 By Dawn Wilson
If you're looking for a private place to study, look no further than the 16 rooms in the McGoogan Library of Medicine. Located on the 7th floor, all of the rooms have good lighting, a table and chairs, white boards, and electrical outlets.
Here's a few things to keep in mind when using the study rooms:
Rooms check out for 4 hours at a time with 2 renewals.
You must have your UNMC ID card to check out and to renew your rooms.
If you don't renew or return your key on time, overdue fines accrue at a rate of $1/hour.
Wi-Fi is available in all of the rooms (and so the internet ports are no longer connected).
Every room is a different temperature.
The rooms are different sizes, to accommodate anywhere between one person and six people in a study group.
The rooms are not soundproof, so although closing the door cuts down on noise, please be considerate when studying in groups.
Markers, erasers, and white boards are available in every room–and some of the rooms have boards that take up two walls for extra notation space!
Most of the rooms contain portraits of alumni or photographs donated by alumni.
The doors lock automatically, so make sure you take your key with you!
Many students have memorized their favorite rooms and ask for them by number. If you don't have a favorite room, check out the map below and this chart of room details.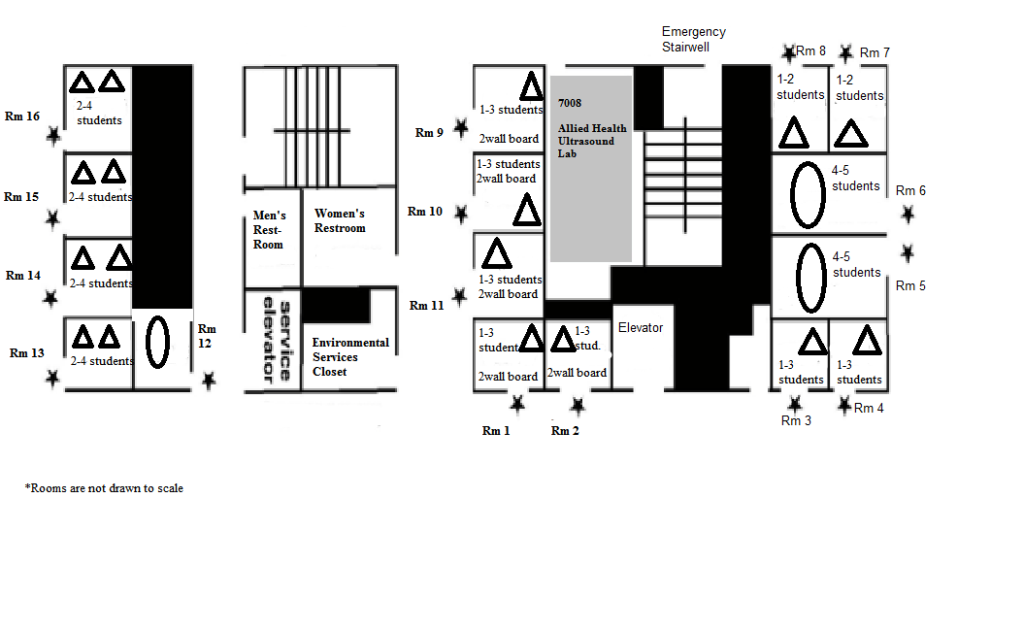 B