The library's subscription to the New England Journal of Medicine has been expanded to include all of the clinical enterprise. Joining UNMC in this access are The Nebraska Medical Center and Bellevue Medical Center. This access includes current publication, as well as backfiles dating back to 1812. The New England Journal of Medicine is one of the premier journals in biomedical science and clinical practice.
Hospital employees can access the journal by navigating to the library portal for The Nebraska Medical Center at http://unmc.libguides.com/nebraskamed. Click on the TNMC Online Journals tab in the Quick Search box and search for New England Journal of Medicine.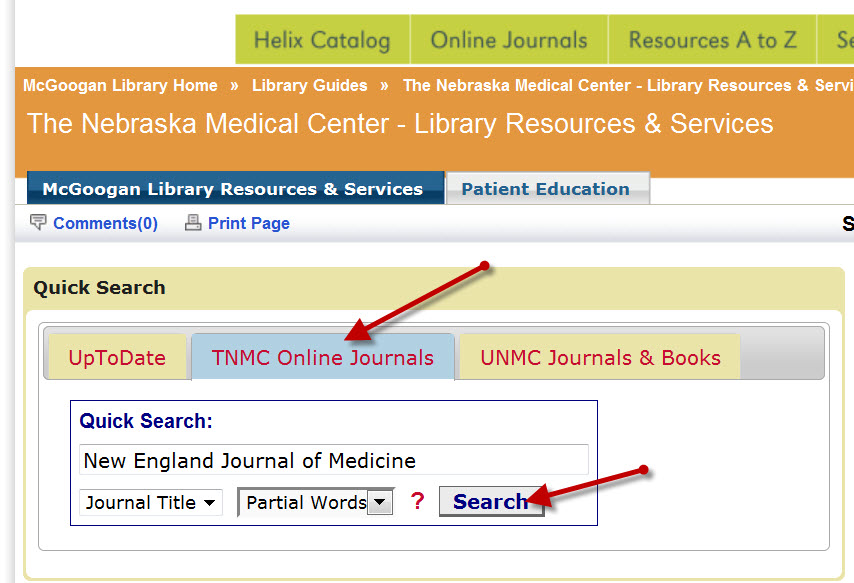 Results will appear in the Online Journal Finder. Click on the link labeled Publisher to access the journal.