The UpToDate mobile app is now available for iPhone and Android devices, in addition to Windows 8 tablets. To access the app, you must first have an UpToDate account. To register, click on the red Login/Register button, located on the upper right-hand side of the screen. You must be using a desktop or laptop computer.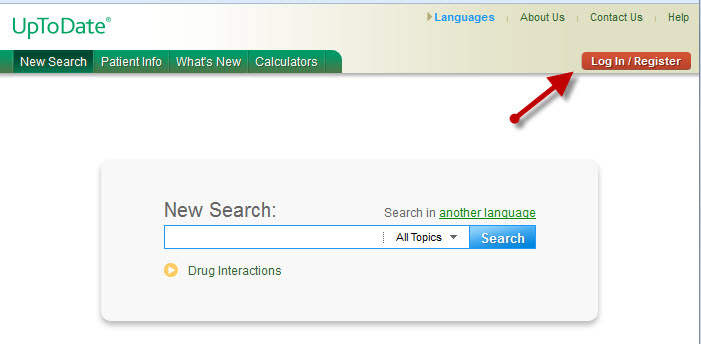 Once you have registered, or if you already have an account, download the app from your respective app store and use that registration username and password to access the app contents.
To maintain access to UpToDate and to continue to be able to access UpToDate remotely and through the local mobile application, your affiliation with needs to be verified periodically.