The library's Quick Links now features a link to Google Scholar. This link includes the library's proxy server link, which allows the UNMC full-text searcher to accompany Google Scholar results. When off-campus, you must sign in with your UNMC Net ID, just as you would with other library resources.
To access this special Google Scholar link, go to the Quick Links, which are located on the right side of the library's homepage, and scroll down to the bottom of the list. Google Scholar is listed under Helpful Tools.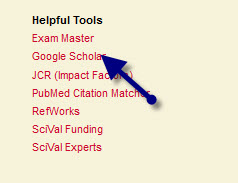 Once you are logged into Google Scholar and perform a search, you will notice the UNMC eText link next to most of the results. Clicking that link will search the library's online journal collection and retrieve a full-text link, if available. If not, an interlibrary loan can be ordered.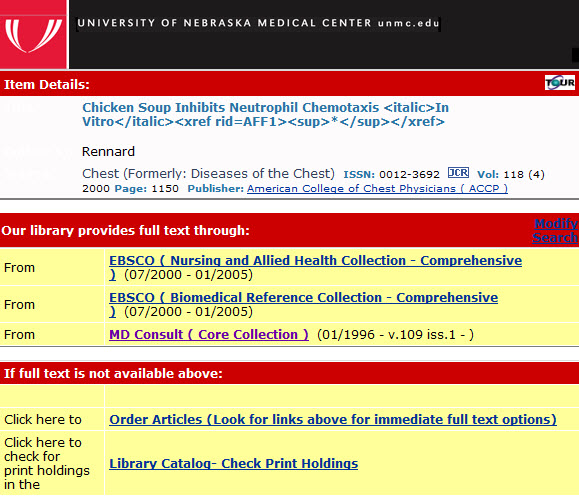 h AiAK qPmoQiwVQgRyTL b G