Do you ever find yourself reading a book and wishing that you could hit the 'find' key to search across the content? Would you like to search across the content of books and textbooks in the same way that you can search the journals in MEDLINE or CINAHL? If so, the library would like to share a new Ebook and Point of Care Resource Search application. It's called McGooganIt! It enables you to search across the full text of the library's ever-growing ebook collection. We are also including a few point of care resources, such as Clinical Pharmacology, Dynamed, and FirstConsult, in the search for good measure.
The new search can be found under the 'Ebook Full Text: McGoogan It!' tab on the library home page, under 'Search Our Collection'.

Your results will look something like the graphic below. Clustered on the left hand side are limiting variables such as topic, author, publication, publication type, publisher, and date.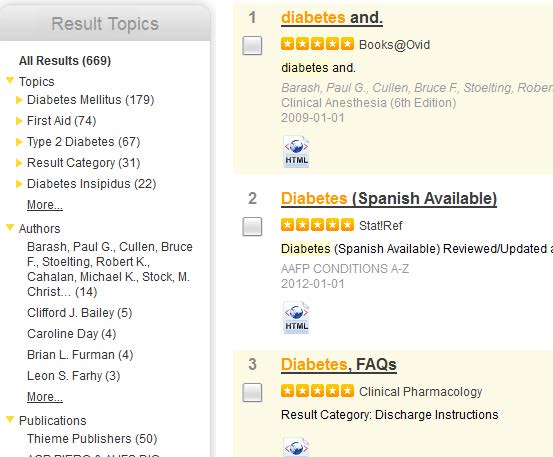 So, don't just Google it, McGoogan It!