Look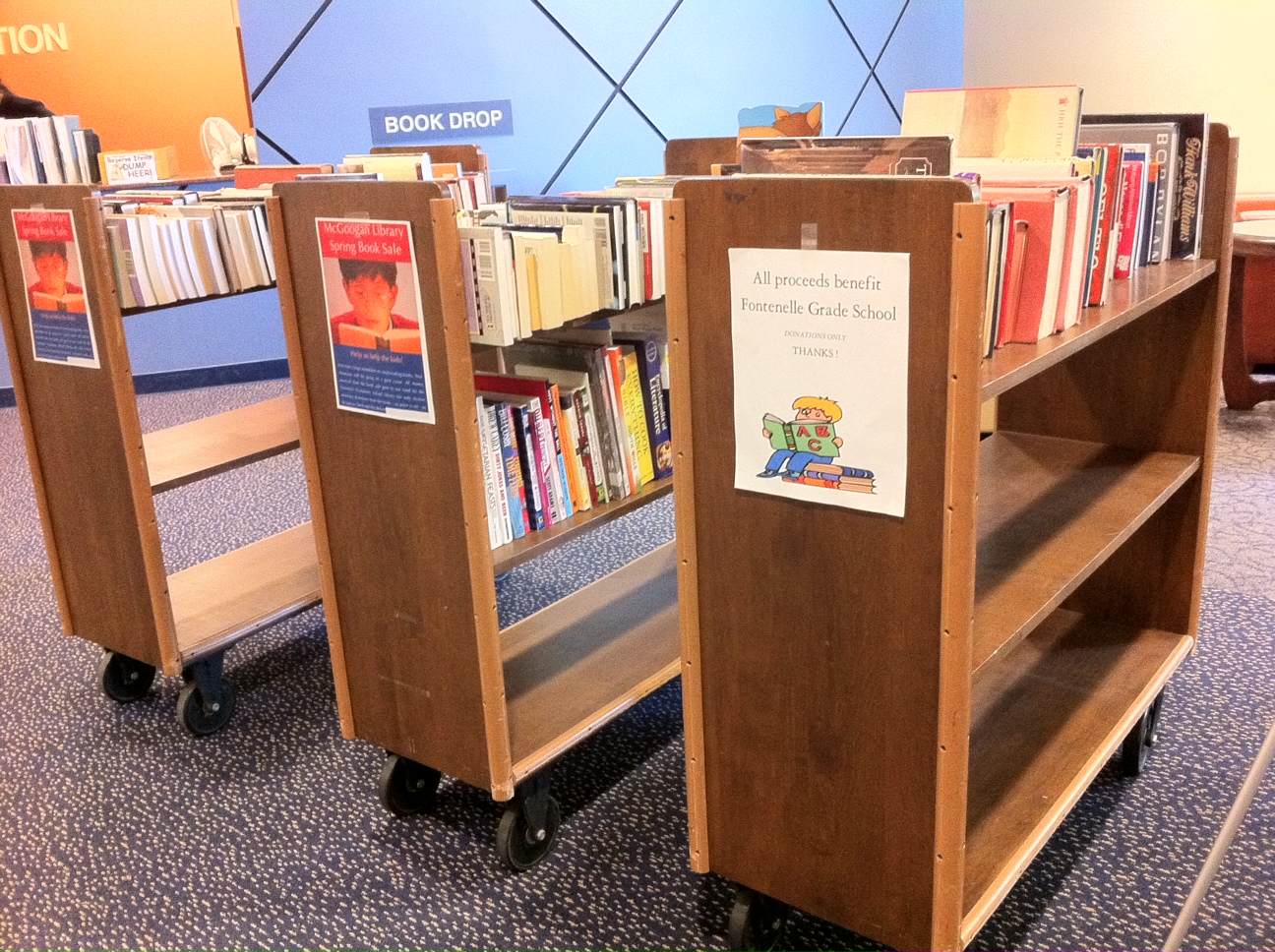 ing for some summer reading? The Spring Book 'Sale' is now underway at the McGoogan Library. There are no set prices, but donations are accepted. All donations go to the Fontenelle Elementary School Book fund, which supports the purchase of books for their library. The sale will last until all books are 'sold' or April 30th, whichever comes first.
Celebrate National Library Week and stay connected to the McGoogan Library with free popcorn. Microwave popcorn will be available on Tuesday, April 12th in the following common areas on the UNMC campus in Omaha: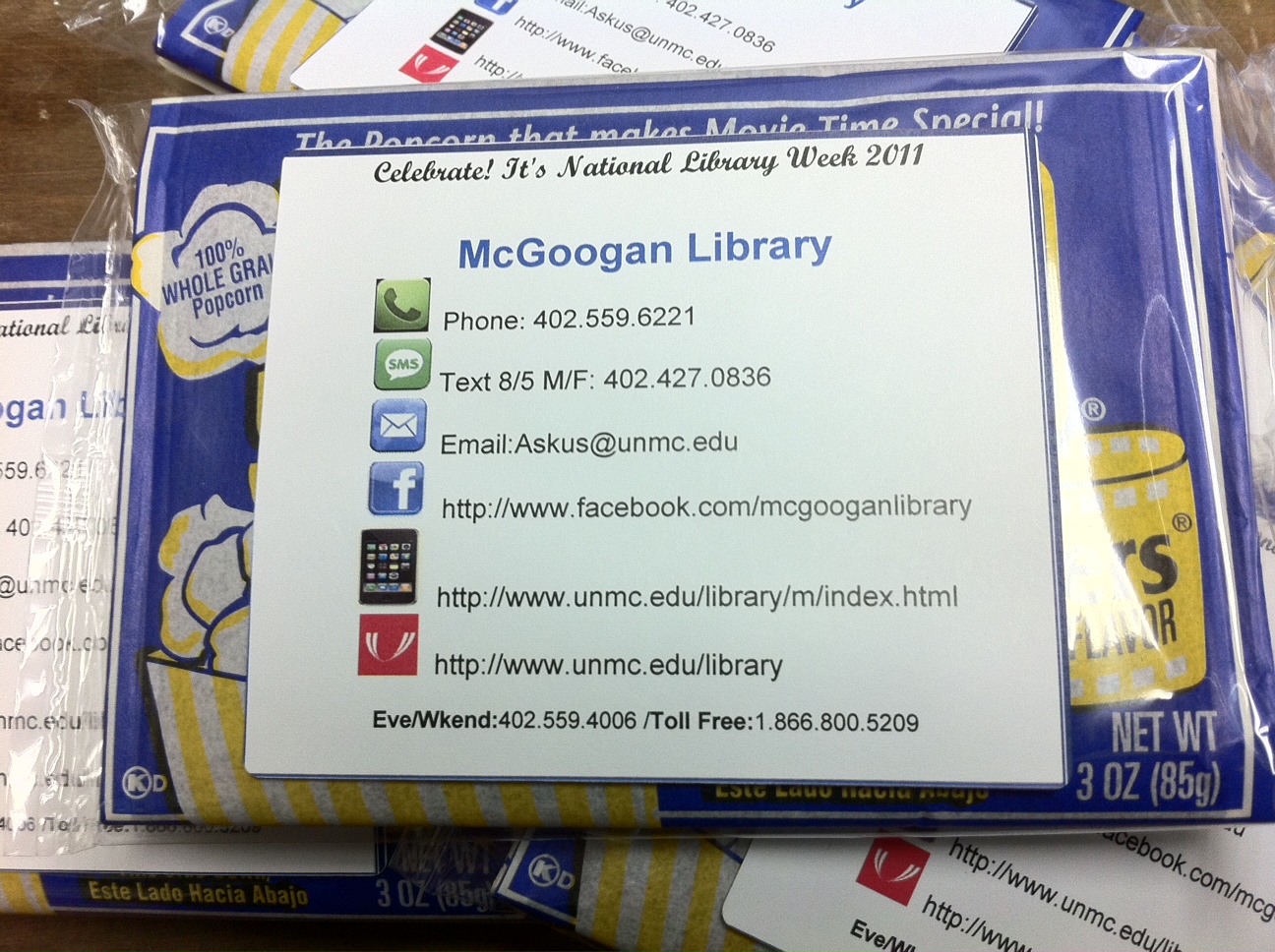 College of Nursing LRC
Sorrell 2nd floor atrium
College of Pharmacy first floor
Linder Library Lounge on the 6th floor Wittson Hall
Popcorn packages have also been mailed to the College of Nursing sites in Kearney, Norfolk, Scottsbluff, and Lincoln, and to the College of Dentistry in Lincoln.