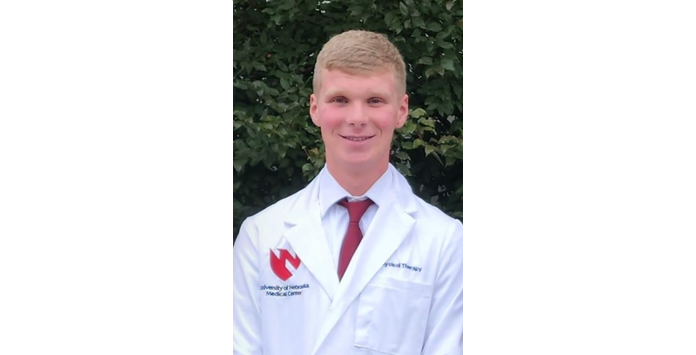 "UNMC sets students up to be prepared for whatever setting they may end up in later on in life, and for me being as well rounded as possible is very important."
by Abbey Kegley
Trent Lubberstedt is a first year allied health student in the Physical Therapy program. Born and raised in Laurel, Nebraska, he is a recent graduate from Nebraska Wesleyan University with a bachelor's degree in Exercise Science.
"I was drawn to Physical Therapy partially because of my own experiences with athletic injuries and the rehabilitation process that went along with them, but also because it is a growing and adapting field discovering new and innovative ways of serving people's functional needs."
Trent enjoys studying in the rooms at McGoogan library, and keeps active outside of class through working out, being outdoors, and playing rec sports. It makes sense that his favorite part of the program so far has been the PT Human movement lab.
"Being able to have hands on practice this early with things that directly apply to what I will be doing in a clinical setting is irreplaceable."
His greatest inspiration is his grandfather, a family man and one of the hardest working people Trent's ever known.
"Working in agriculture he had a lot of early mornings and late nights, but he always had time for his family and friends. I like to think a little bit of his character has rubbed off on me and a lot of people do say I resemble him in many ways. However, if I can be even half the person he is I would be blessed."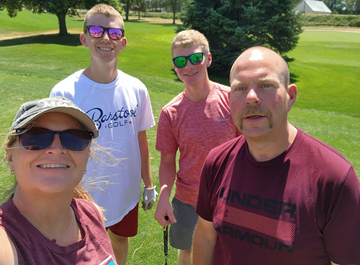 For more Allied Health Student Spotlights, or to learn more about our various programs, visit UNMC's Allied Health Professions website.