Faculty Women's Club holds monthly luncheon meetings with a variety of interesting speakers and presentations.
MATTRESS MAYHEM At Joslyn Castle on February 21, 2015
Shocking!  The FWC winter Social was held at the Joslyn Castle and we were treated with a rollicking performance requiring our rapt attention and deductive prowess.  The Joslyn players presented us with "Mattress Mayhem: Mardi Gras at the castle."  We had a delightful dinner and performance to enjoy.  One of our tables actually solved the mystery in the end.  Melba was toast, but he had it coming.  Twenty-six members and guests attended and I think everyone had a fun, light-hearted evening.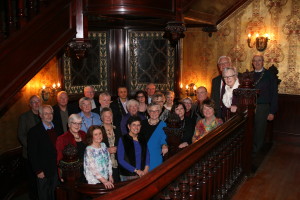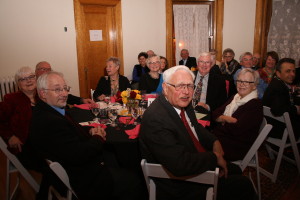 Below are pictures from the UNMC Faculty Women's Club Luncheon and Installation, held Wednesday, May 21, 2014 at the Oak Hills Country Club.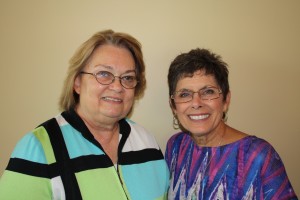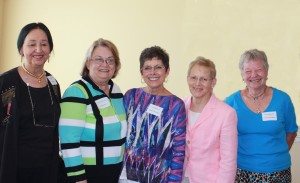 The officers pictured from left to right:  Joni Stinson, president-elect; Dr. Pat Leuschen; president; Margery Woodman, outgoing president and advisor; Sara Crouse, treasurer; and Sharon Mendlick, secretary.